So, a couple of days ago, one of the Breakfast hosts from More FM… - Lathrodarknes
Aug. 16th, 2010
07:33 pm
So, a couple of days ago, one of the Breakfast hosts from More FM Tauranga used the word "poofter" in a derogatory manner:
http://www.morefm.co.nz/Poofter-Audio-Clip/tabid/1445/articleID/9558/Default.aspx
Johnny Williams wrote in to the Broadcasting Standards Authority to complain under Standard 7, which states

"Standard 7 of the Radio Code of Broadcasting Practice is relevant to the determination of this complaint. It provides:

Standard 7 Discrimination and Denigration

Broadcasters should not encourage discrimination against, or denigration of, any section of the community on account of sex, sexual orientation, race, age, disability, occupational status, or as a consequence of legitimate expression of religion, culture or political belief.
Guideline
7a This standard is not intended to prevent the broadcast of material that is:
• factual
• a genuine expression of serious comment, analysis or opinion; or
• legitimate humour, drama or satire."
.
Johnny's complaint was that the word "poofter" was used in a derogatory manner, and thus discriminating against gay men.

Radioworks/More FM came back with this:

"RadioWorks maintained that the term "poofter" was not used in a discriminatory or denigratory way. It argued that the word was used to describe being a "wuss" or a "wimp" while discussing the winter pool jump.

The broadcaster said that, in accordance with the Authority's definition of denigration, it must consider whether the comments blackened the reputation of a class of people. It said that it was confident that "the word was used in context within the discussion regarding jumping into freezing water". RadioWorks concluded that the broadcast had not breached Standard 7 and it declined to uphold the complaint."

It was apparently a light-hearted exchange of humour. My curvy white arse.

Then Johnny came back with this:

"Dissatisfied with the broadcaster's response, Mr Williams referred his complaint to the Authority under section 8(1B)(b)(i) of the Broadcasting Act 1989. He maintained that "poofter" was a derogatory label for homosexual men. He argued that using the term to describe a "wuss" or "wimp" demonstrated that it was discriminatory. Mr Williams said that he was "appalled" that RadioWorks considered "poofter" to be an acceptable term."

To which the BSA said this:

"We accept the complainant's assertion that "poofter" is generally considered to be a derogatory term for homosexual men. We also accept, given the context in which the term was used, that it was intended in this instance to mean "wuss" or "wimp" rather than a term of abuse directed at homosexuals. While we are of the view that broadcasters need to be aware of the negative connotations of terms such as this, and take appropriate care in their usage, we consider that it was part of a brief, light-hearted exchange, and was clearly not uttered in an abusive or vitriolic manner. Accordingly, we do not consider that its use on this occasion reached the high threshold for a breach of this standard.

We therefore decline to uphold the Standard 7 complaint."

So there's now a facebook page here:
http://www.facebook.com/#!/group.php?gid=141902572510147&ref=mf
And the More FM Tauranga FB page is here, if you want to sign on and have your say:
http://www.facebook.com/#!/pages/Vinnie-Kirt-MORE-FM-Tauranga/143877025641414
And this is the BSA link for that particular case:
http://www.bsa.govt.nz/decisions/2010/2010-067.htm

Now, I've done some digging around on the internet and in some dictionaries I have at home, and in NONE OF THEM does the word "Poofter" mean "wuss" or "wimp". In ALL of them does it refer to the world "Poofter" as being a derogatory term for an effeminate gay man. Now, admittedly, I can't count on people in Tauranga to know what a dictionary is, and given that I lived there for a year, I know the kind of cashed up rednecks that live there, so in all reality their use of the word "poofter" isn't actually a surprise because it's fairly, and sadly, common parlance. But to use it on the air?? A week away from Survey*? ARE YOU FUCKING RETARDED?? EVERYTHING that we're being taught about on-air practise at the moment says play it safe and work with your target demographic. Don't damage the brand. The More FM target demographic is 35-55 with a skew to the female ear. Whitebread mothers with kids. NOT people that would be ok with having to explain what the word "poofter" means, or why it's not actually ok for their kids to be using that word in every day language.
And what the fuck trying to change the etymology of the word?? That's like me pointing at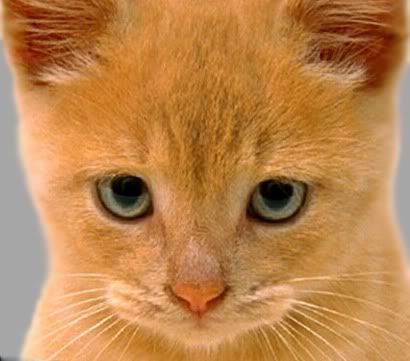 and calling it a potato, and expecting everyone else to be ok with me referring to it as a potato. YOU CAN'T JUST CHANGE THE MEANING OF A WORD OVER NIGHT BECAUSE YOU'VE GOT AN IDIOT FOR A DJ THAT WANTS TO SOUND EDGY. LANGUAGE DOESN'T WORK LIKE THAT.
And another thing that really perplexes me: gay people get picked on right from the word go, right? They've had to fight all of their lives because of who they are, and although they might look effeminate and waiflike, there's a hard bastard under those false eyelashes that is more than capable of kicking the head of anyone who would contemplate starting a fight. I remember being asked to stop a fight between two drag-queens who were working the same stretch of the red light district. One was just under seven feet tall, and the other was using her stilletto heel as a weapon. Break that up? FUCK that shit. You can, and go with God, my son. And as to harrassing them? Are you crazy? The last thing you want in your adult homophobic life is to have your arse handed to you by a "cock in a frock", and believe me, it'll happen. And I'll be on the sidelines giving them points out of 10.
Also, this is going WORLDWIDE people. It's not just me that's angry over this, there are other people in NZ that are going to be posting and reposting and re-reposting this and fairly soon the world will know Vinnie and Kit from More FM Tauranga as "those bigotted bastards that should have engaged their brains before opening their mouths".
WAY TO GO, MORE FM TAURANGA, now NZ looks like we should all be taken in for re-education. We're not all morons, I promise!!

*Survey: Where the Commercial networks get surveyed to see how popular they are, and which DJs are the most listened to etc. I'm guessing More's listenership is going to take a dive after this.
Comments: