As a newly liberated ex-bar tender, I really feel it is my duty to… - Lathrodarknes
May. 1st, 2011
11:14 pm
As a newly liberated ex-bar tender, I really feel it is my duty to impart some knowledge that I hope will go far and wide and make the whole bar-drinking experience a better one for everyone. So, without further ado,

DOCTOR BASTARD'S GUIDE TO DRINKING IN PUBLIC PLACES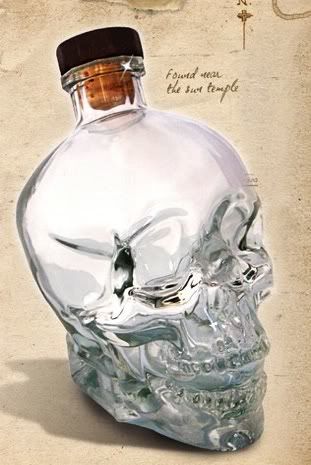 1) General Behaviour
- Tipping. In New Zealand, tipping isn't included in the price of your meal or drink like it is in other countries, and I've heard a horrible rumour that there's a travel guide out there that says NO, DON'T TIP IN NEW ZEALAND, IT'S A BAD THING. I want you to completely ignore that, and, if your bar tender actually deserves to be tipped, please, tip them. There have been times where the tips I've made over the bar have been the difference between me eating $1 instant noodles and me eating proper food.
BUT this doesn't mean that you should tip someone who doesn't give you good service. Tipping is a show of appreciation, so if you don't appreciate it, then don't encourage bad behaviour with money.
- NEVER EVER FUCKING EVER LEAVE YOUR DRINK UNATTENDED. If you have to put your glass down, give it to someone you trust. If there's no-one around, give it to the bar tender. This will keep your drink from being spiked and hopefully you won't be date-raped. The thing with date-rape drugs is that you go from sober to passing out drunk in a matter of minutes, so if you do start feeling a bit sideways, get to your friends, and get out of the bar. If you're by yourself, tell the door staff what's going on, and ask them to wait with you for a taxi. They're there for your safety, after all.
- Barsexuals. Girls that make out with other girls in order to get boys to buy them drinks. You people are the scabies of hospo and you make us vomit in our mouths. For the love of God, grow some dignity and stop whoring yourself out to voyeurs for booze.
- Unless it's specified on the website or in the bar in big, bold capital letters, you won't get a free anything for your birthday/Christmas/whatever excuse you come up with.
- Female bartenders. If you buy us a drink, we'll say thank you very much, and remember you as being a nice person and will be nice to you in future. If you buy us a drink and then say something that equates to "So what do I get in return? Nudge Nudge Wink Wink Say No More", we will remember you as being a sleazy motherfucker that we will avoid like the plague in the future. We're bar tenders, not whores, and if we were whores, we'd be charging a fucksite more than $8.50 a go.
- A bar is for serving drinks on, not cutting up lines of miscellaneous powder on. If you cut your lines on a bar during a gig, expect to have the bar tender have a sudden sneezing fit and your miscellaneous powder will go everywhere. Also, bars have security cameras pointed at them to stop theft, so really, it's a shitty idea in general.
- Manners. New Zealanders have abysmal manners. There is a magic word that you use in order to show that you want something from someone else, and that word is PLEASE. Having drinks barked at us over the bar is awful and does nothing for our misanthropy levels.
- If the gig is loud, please don't cover your mouth when you make your order - we lip-read when it gets loud, so if we can't see your mouth, we don't know what you want.
- If the bar is busy and there are people behind you, buy your drink, and then go. DON'T SIT THERE BLOCKING THE SERVING AREA. This not only pisses off the bar tenders, but the people behind you as well. And makes the baby Jesus cry.
- Please don't have sex in the toilets if there are only a few cubicles. People do need to use the toilets for their intended purpose, and there are always back alleys and cars if you really can't wait to get home before tearing each other's clothes off.
- Handbags, coats etc. on the dance floor. Please don't. People trip over your crap and fall and break themselves and get glass in their faces and it's all horrible. There's a coat check, please use it. If there's no coat check, then ask the bar tender to look after your things behind the bar.
- If you get up onto the bar without being invited, expect to be escorted out by the door staff.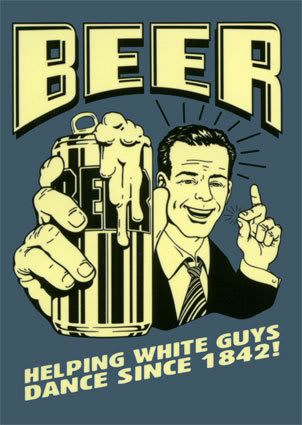 2) The Building, Including All Furnishings, Glassware, and Fixtures.
- If it isn't a toilet or a urinal, it is not meant to have bodily secretions in it. Urinating, defecating and vomiting are not meant for glasses, the floor, the handbasin, or anything that isn't made of porcelain or stainless steel. BY the toilet is not ok. CLOSE TO the toilet is not ok. If you're over the age of eighteen, which you have to be in order to get into a bar, you should be able to control your bladder and bowels. I will admit that vomit can be a bit of a surprise sometimes, but this is what running is for.
- Parts of the building are not souvenirs. If it didn't arrive with you when you walked through the door, then it's not going home with you.
- Parts of the building are not for you to take out your bad night on. This extends to all acts of violence including kicking, punching, headbutting, and/or throwing other people into the walls, as well as all acts of defenestration, rafter-climbing, glass-throwing, bottle-throwing, and other fuckwittery.
- DON'T REACH OVER THE BAR. No, really. We don't know where your hands have been, so when you reach over the bar to help yourself to straws/lemon wedges/whatever, all we think is YOU HAVE JUST PUT AIDS ON THINGS THAT ARE GOING INTO SOMEONE ELSE'S MOUTH. Bar tenders wash their hands almost as obsessively as Herod did after the crucifiction, and in the bars I've worked in there's also been hand-sanitizer at each workstation for when it's too busy to get off the bar long enough to wash. I doubt very highly that the seething mass of humanity on the dance floor does the same. And what you touch will be going into other people's mouth. If you want something, ASK.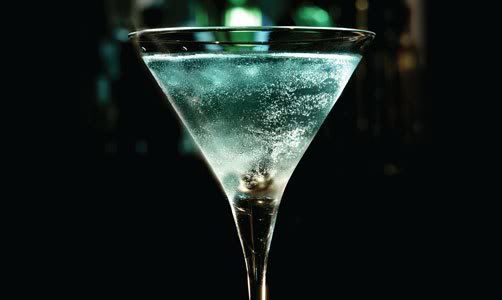 3) The Staff
- Door Staff.
They're there to remind you of your manners. Not so much the please-and-thank-you side of things, but like with any drug, when you add it into the mix of social interactions, some things can fall by the wayside, like remembering to NOT be a complete dick and NOT pick fights with complete strangers and NOT drink yourself into a state where you can't stand up and NOT spike people's drinks. The bouncer's word is also law. If they say "It's time to go", then it's time to go. This is not negotiable.
Bouncers are NOT there to prove how big and tough you are. Bouncers are not punching bags. They're not going out of their way to ruin your night. Yes, some bouncers do have the alpha-male problem of wanting to be The Big Man, but unfortunately it's what comes with the territory when you're hired to do things like stop fights and throw out obnoxiously drunk people, which means that you occasionally get punched by stupid drunk people.

- Bar tenders.
* We're here to make sure EVERYONE has a good time. Not just you. So when we say "I'm sorry, we can't serve you any more alcohol", it's not because we're on a power trip, it's not because we don't like your face, it's because you've gotten intoxicated to the point where you're ruining it for everyone else in the bar, and it's time for you to go home. It should be pointed out that people's intoxication levels vary from person to person. I saw a girl get absolutely trashed on a shot of Cointreau. She was all of about four foot five and was so thin she looked like she'd just escaped Auschwitz, so that amount of alcohol was enough to set her on her ass to the point of staggering, slurring, and behaving like I do after a bottle of vodka. So when the bar tender says "I'm sorry love, I can't give you any more booze, have a glass of water and come back to me in an hour", and you say, in your most wounded tones, "BUT I'VE ONLY HAD TWO GLASSES, WHY YOU MAD?", it means absolutely nothing. Your behaviour states that those two glasses were enough to bollocks you, so you're not getting any more. Sorry. And if you're cut off and get a friend to buy you drinks, your friend will also be cut off, and you get to be known as the douche that ruined their night by getting them cut off, and then vomiting on their shoes because the bar tender was actually right and you were too drunk to be served.

* Please don't ask us to sell you illicit drugs. I know that alcohol is a drug, but it's LEGAL. Ecstasy etc. AREN'T, so strangely enough, we don't tend to have it lying around on the shelves. Besides, you could be a plain-clothes cop, and being arrested really does suck, according to sources.

* Whistling, finger-snapping, waving, and yelling in order to get our attention on a busy night will result in you getting our attention, in all the wrong ways. Trust us, we have seen you, we do know that you're there, but the sad fact is that there are other people in the bar, and they were there before you. Patience is a virtue, and when the bar is busy, the bar tender will be stressed out and doesn't need to be treated like a slave in the Roman era. Same with waving of money. As one bar tender I worked with once said "Do I wave my cock in your face? No. Don't wave your cash in mine." And for the love of all that's holy, DON'T TOUCH US IF WE ARE WORKING. If you grab us by the wrist while we're working because you want to be served while we're busy, we will fucking cut you. It may only be in our heads, but there will be bloody mayhem, which is why we're smiling when we finally serve you.

* Drink prices. We don't control the prices of the drinks. Complaining to us about the prices isn't actually going to change them. We can't do anything about it, it's out of our hands, so please don't expect us to.

* Please realise that you're drinking in an establishment, and not at home. Legally, we are required to serve alcohol in certain amounts, and in certain vessels. It is illegal to serve spirits in anything 600ml or over, so if you ask for a pint of vodka, or even a 30ml shot in a pint glass, we're going to have to say no. Asking for more than a standard measure of alcohol, which in New Zealand is 30ml, or a "double", will require paying for more. So the amount of people that ask for a "double-double", and then don't expect to be charged actually surprises me.

* Water. No, we are not required by law to provide you with FREE water. It's the law in Victoria, AU, which I think is a good thing, but it's not law here yet. We DO have to provide you with water, but the bar does reserve the right to charge you for it. If you're in a place where they're charging for bottled water and you don't want to buy it, there's always the taps in the handbasin, although we can't guarantee the quality. Being uppity about having to pay for it won't endear you to the bar tender, and will hold up the line behind you, making everyone else pissy at you. We can't change the law at the drop of a hat, we certainly can't change bar policy at the drop of a hat, so expecting us to is illogical and infuriating. When it IS law, you'll find bars will be happy to hand out water like it's going out of fashion in order to make sure your drinking experience is a safe and happy one.

* We do actually like patrons, and when it's quiet, we're more than happy to have lengthy conversations with them - some of my favourite people are the regulars that I've met through working in bars, and I've met some genuinely fascinating people across the bar. But please don't take it amiss if we can't stop and chat with you if we're up to our asses in patrons and having to make fifteen drinks all at once.

*Bar tenders are people too. If we can't give you what you want, or in the fashion that you want it, then swearing at us will not make us more amenable to doing what you want. It will make us not serve you again. By law, bar tenders don't have to give a reason as to why they won't serve you, we are not actually obligated to serve you, so keep that in mind when there's only one bar tender and you want to start slinging profanity.

- Glassies
They might be behind the bar, but they can't serve, so please don't harrass them. Also, using them as a ploy to get a free drink by saying "the glassie took my drink away and I wasn't done with it" is an OLD strategem, and won't work 9/10 times, because bar staff aren't stupid.


So there we have it. I'm sure that there are more things that need to be mentioned, but they escape me at the moment. A lot of these things are simply common sense, but you'd be amazed at how distressingly rare common sense is among the greater public. I think I can pretty much sum this all up in four simple words.

DON'T BE A DOUCHE.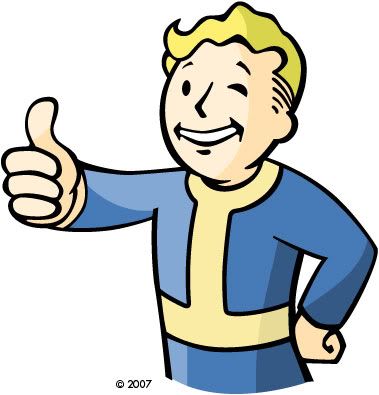 Comments: